Hera Fast Pitch DC is a pitch competition where innovative, for-profit startups in the DC Metro area and Baltimore that are 51% woman or non-binary femme owned, compete to win a cash prize grand prize and in-kind services as well as the opportunity to be nominated to pitch at the Women's Venture Summit in San Diego in the Fall. This year we have two categories for competitors, the Growth Stage, and the Early Stage.
There will be eight (8) Growth Stage and (4) Early Stage Companies pitching for over $10,000 in cash and in-kind prizes. The Growth Stage winner will also be nominated to pitch at the Women's Venture Summit in San Diego in the fall. This year's cash grand prize and part of the in-kind services are sponsored by the incredible NEXT program powered Schulman-Rogers Law Firm and the in-kind service prizes are sponsored by AMS Strategic Marketing Consulting,  Tamzin B. Smith Portrait Photography,  and the Get Found Get Funded Podcast.
The (4) Early Stage Companies the winner will be selected by the audience.  We also encourage you to support these founders by adding an "Audience Choice Award Prize Contribution" ticket to your cart before you check out.
We are also excited to announce that Google will be awarding a special prize, in the amount of $1,500, to the company that strives to organize data and information in a way that is meaningful to consumers. Both Growth and Early Stage Finalists are eligible for this award!
Many thanks to Insperity for providing all applicants, finalists, sponsors, jurors and investors to network the week prior to the event at an invitation only cocktail party. We appreciate the opportunity for all female founders to network with supporters and sponsors.
Each year the applications are reviewed and the finalists are selected by an independent review board made up of incredible local professionals. This year they selected the following finalists.
Growth Stage Companies
The Company:
EnrichHER is a lending platform that provides up to $250k in affordable and non-dilutive capital to revenue-generating women-led business. EnrichHer seeks to combat the reality that women-led businesses currently receive less than 3% of all business financing including venture capital and small business loans.
The Founder/CEO: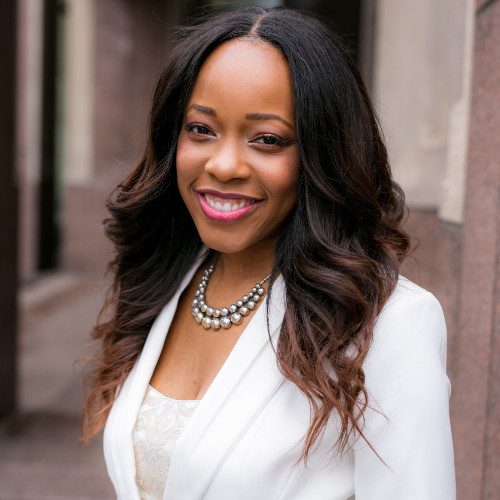 Dr. Roshawnna Novellus is the Founder and CEO of EnrichHER and is passionate about economic empowerment, inclusive economic growth, and overall gender equality. Dr. Novellus holds a Ph.D. in Systems Engineering, with a Minor in Finance, a Masters of Science in Information Technology emphasizing Information System Engineering, a Bachelor of Arts in Business Management Economics, and a Bachelor of Science in Computer Engineering – achieving Summa Cum Laude in each. Dr. Novellus has over 20 years of experience in risk analysis, systems design, operations research, and financial services. Roshawnna was honored as one of the Women Who Means Business by the Atlanta Business Chronicle, one of the 40 Under 40 by Georgia Trend, a Halcyon Fellow for Social Impact, and one of the Top 25 Disruptors in Tech.
Connect with EnrichHER on Social Media: Facebook, LinkedIn, and Twitter.
2. Nanobiofab
The Company:
Nanobiofab specializes in the development of wearable, intelligent, nanotech-based healthcare and medical devices designed to be accurate, simple to use and affordable for people and their pets. Their iNose technology allows people to lose weight, keep the weight off, and to live happier and more satisfied lives by giving precise predictions on individual metabolic responses to exercise. Currently, wellness professionals are unable to make those accurate predictions and Nanobiofab seeks to solve that problem with this technology.
The Founders/CEO: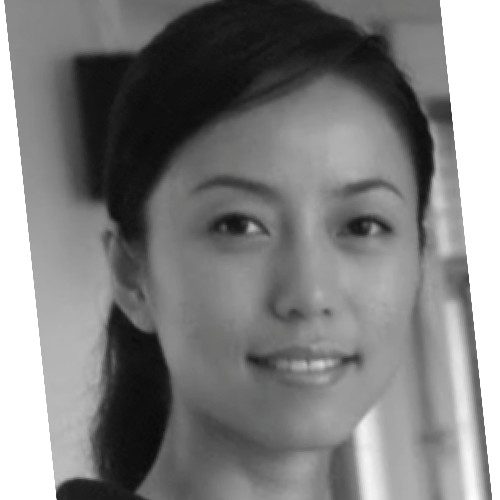 Xiaonao Liu, Ph.D. is the co-founder and CEO of  Nanobiofab. Dr. Liu is a former material fabrication specialist at Cal Tech and a research assistant professor at Zhejiang University. She has more than 15 years of research and hands-on experience in the printing and engineering in nanomaterial science and developed the industrialize high-throughput nanomaterial synthesis platform.
Connect with Xiaonao Liu on LinkedIn!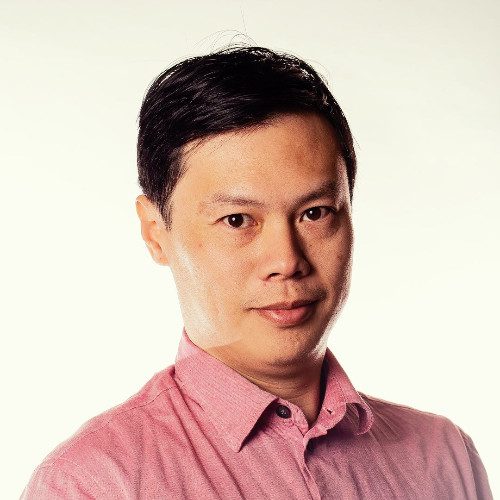 Ruoting Yang, Ph.D. is the co-founder of Nanobiofab. Dr. Yang is an expert in biomarker research and artificial intelligence. He has 15 years of research experience in applying artificial intelligence to identify molecular biomarker from complex diseases, such as PTSD and cancer.
3.Warble
The Company:
Warble helps companies identify disruptive behavior early by allowing employees to anonymously report directly to an offender's manager on over 70+ of the most common work disruptions. Warble is a subscription Saas business that utilizes a freemium model.
The Founder/CEO: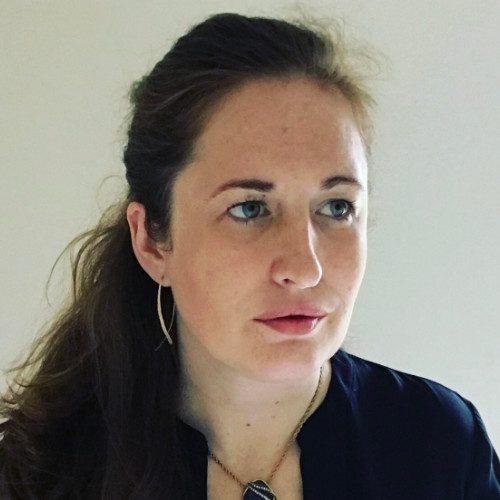 Carolyn Holliday, Founder & CEO Marketing & e-commerce executive. Carolyn has 20 years' experience growing brands in digital arenas. She has an MBA, from the Carey School of Business and her experience with a toxic boss was the inspiration for Warble.
Connect with Warble on Social Media on Facebook, Instagram, Twitter, and LinkedIn!
4. Last Call
The Company:
Last Call is an online platform connecting college students with discounted unsold food from local restaurants during off-peak hours in order to prevent food waste and provide affordable meal options. We financially incentivize restaurants to reduce their food waste, helping them sell out instead of throw out, and empower college students with meals for $5 or less so they can focus on what really matters: school.
The Co-Founder and CEO: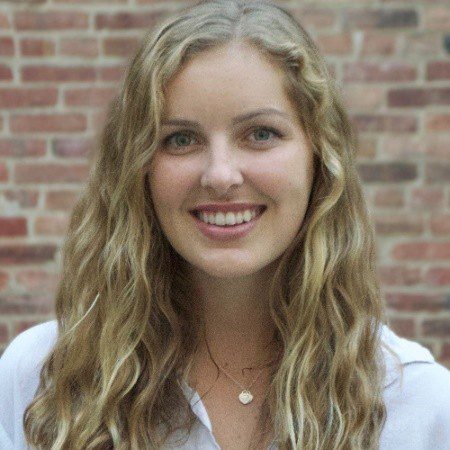 Erin McGeoy is the co-founder and CEO of Last Call and makes key creative decisions, provides direction to the team, and creates and maintains important strategic relationships. She contributes to the branding, online and physical marketing, and outreach efforts of Last Call. She was inspired to start Last Call after struggling to afford regular meals as a Division 1 water polo player, despite receiving a scholarship at George Washington University, where she studied Marketing and Sustainability. She developed many innovative ways to access more affordable food while in college and created a Facebook group called "Free Food in Foggy Bottom" to share her strategies with others. Erin soon realized that her situation was not unique. She decided to focus her energy on how to solve two huge social inefficiencies: college food insecurity and wasted food.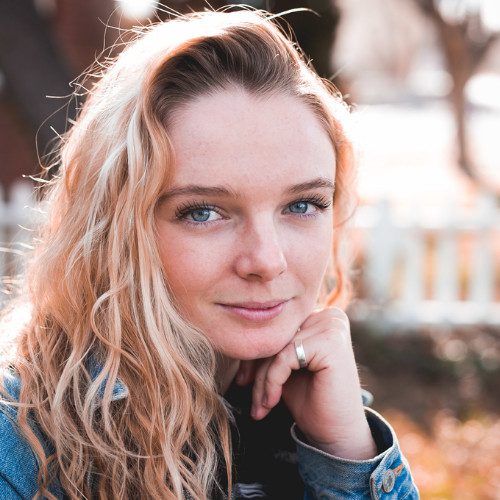 Chloe King is co-founder and advisor, responsible for writing and applying for grants and investment funding, creating and maintaining relationships within the DC food waste space, overseeing the operations of the MVP website in its current state, and other technical responsibilities such as managing communication alerts.
The Company:
Pocket Palette is a product that is on a mission to empower women to look and feel confident on the go, through a single-use, full face makeup kit.
The Founder and CEO: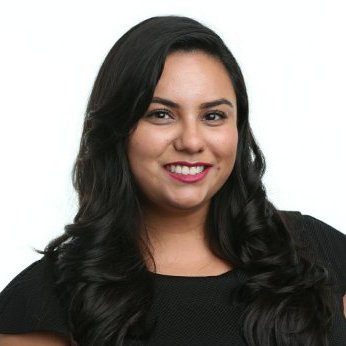 Lynda Peralta has experience in general/operations management in both the nonprofit and private sectors. She was an assistant store manager at a Target store in Los Angeles, where she oversaw the personal care/beauty department. Her record of success led her to be offered an incredible opportunity with Sephora, which she turned down to work on the operations of the Pocket Palette as she believed in the success of the company.
Connect with Pocket Palette on Facebook, Instagram, Twitter, and LinkedIn!
The Company:
ANOVA Intelligence provides cyber intelligence products & services for public/private sector enterprise & industry, and bespoke solutions for US national security agencies. Nation-state malware slips past even the most comprehensive security stacks. ANOVA Intelligence's RAPTOR Reconnaissance System finds the threats others miss. We arm enterprise & industrial high-value targets with US intelligence agency-grade forensic capabilities and critical intel required for proactive threat mitigation. Our domain-independent software integrates with all IDS's to provide context and prioritize security events, eliminating the need for time-consuming, expensive forensic specialists and wasted hours spent sifting through irrelevant false-positive backlogs.
The Founder/CEO: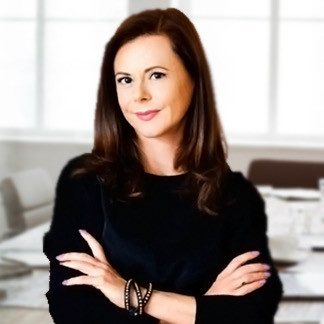 Gentry Lane BA, BS, MFA (CEO/Founder) is 4-time founder, senior software exec with a data science/statistics background.
Connect with Gentry Lane on LinkedIn!
The Company:
Alodia takes the guesswork out of having healthy textured hair by offering easy seamless solutions that nourish the scalp and hair providing the perfect conditions for healthy hair to grow.
The Founder/CEO: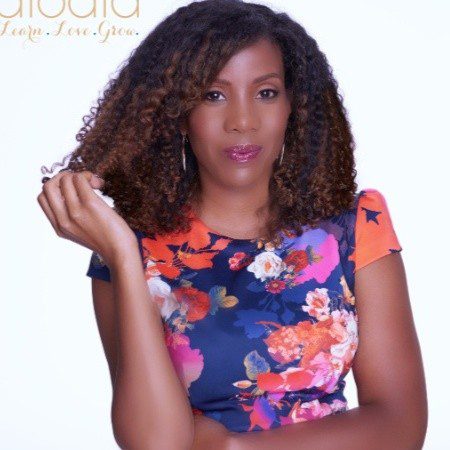 Dr. Isfahan Chambers-Harris was born to revolutionize the hair care industry. With a background in Bio-Medical Sciences and a passion for healthy hair, she combined her skills and knowledge into the creation of Alodia, an innovative hair care line that is poised to take hair care to the next level.
Connect with Alodia Hair Care on Facebook, Instagram, Pinterest, and LinkedIn!
8. Amazi Foods
The Company:
Amazi Foods is a mindful food company, on a mission to help you Snack on Purpose. We work directly with small businesses and farmers groups in Uganda to not only ethically source, but also produce our healthy snacks. The goal is to keep value -addition in the country of origin in order to promote local job creation and sustainable supply chains.
The Founder/CEO: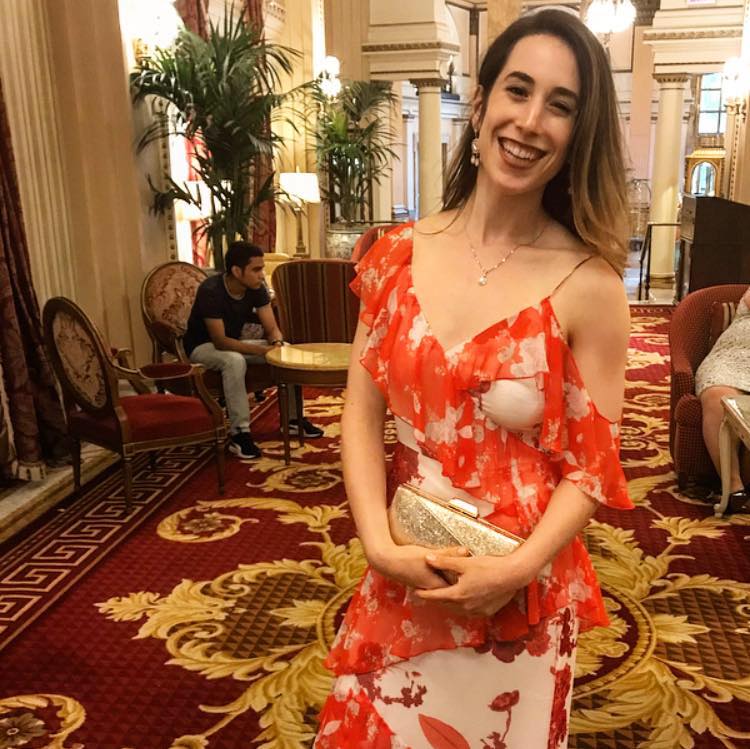 Renee Dunn, founder/CEO, studied abroad and conducted thesis research in Uganda. She studied the formal entrepreneurship sector, specifically looking at the lack thereof – resulting in local competition, limited innovation, and industry, high unemployment. Upon graduation, worked at the Aspen Institute with the Aspen Network for Development Entrepreneurs, helping them develop their Entrepreneurial Ecosystem evaluation methodology. This academic research and in-depth knowledge of the issue at hand is paired with experience in small business management, running local yoga studios and fitness organizations.
Connect with Amazi Foods on Facebook, Instagram, and LinkedIn!
Early Stage Companies
The Company:
Forget Me Not ai makes it easier to stay in touch with the most important people in your life in a format and price that is accessible to individuals, small businesses, and large organizations.
The Founder/CEO: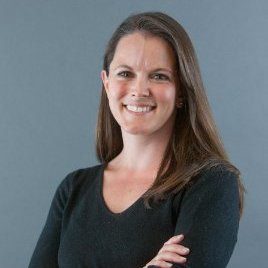 Claudia Holwill Rauch has spent more than 15 years in marketing and PR. While running marketing for a real estate team, she had a need for managing touchpoints to clients that did not require space for inventory, or hours of staff time. After trying numerous products that only solved one part of the problem, she decided to build the solution herself. And Forget Me Not AI came to life.
Connect with Claudia on LinkedIn!
The Company:
The Storied Life is a media company that provides a behind-the-story look into fashion, beauty, food, and lifestyle brands. We resolve the lack of trust the female millennial consumer experiences, through intimate and actionable brand storytelling. We exist to recover the humanity in retail and the curiosity in the creative process for this powerhouse consumer. The Storied Life is a subscription-based company.
The Founder/CEO: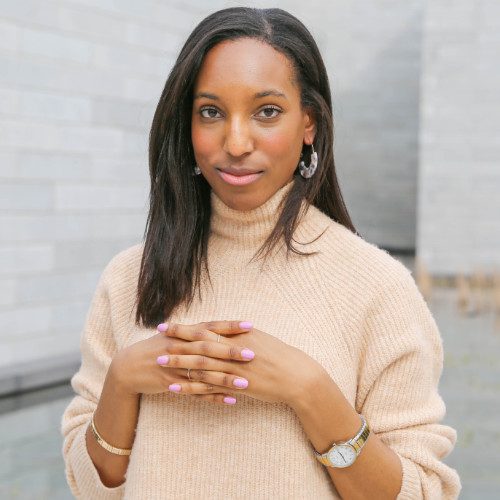 Lana Jackson, Co-Founder, and CEO is an experienced DC-based wardrobe stylist who successfully launched an image consulting firm Narrative Styling in 2017 to help busy professional women build versatile and effective wardrobes that work from day to night and every occasion in between. She is also a fashion contributor for Verily and has worked with brands such as Finery, The RealReal, and ABLE. Lana is committed to supporting women-owned enterprises, she is currently a member of The Wing and an investor in Darling, a media company focused on the art of womanhood. She is an avid public speaker and has presented for the Girl Up Campaign of the United Nations Foundation, as well as the Women Empower Expo (WEXDC).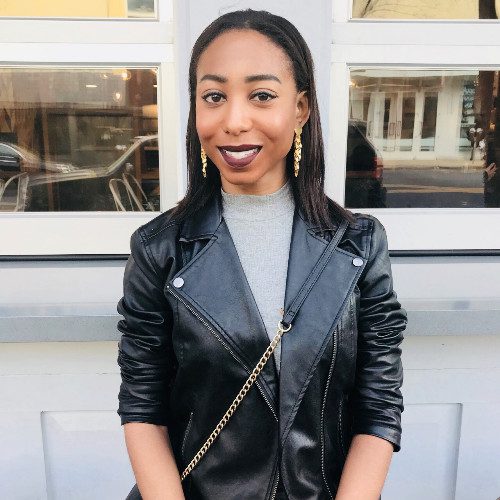 Jilene Jackson, Co-Founder and Business Partner is a highly trained and experienced digital marketing professional with over 10 years' experience in project management and 7 years of experience in social media, graphic design, and marketing. Currently works for LMO in Arlington, VA a full-service digital marketing and communications agency, where she provides social media program support to the Coast Guard and Novant Health Group. She pivoted an 11-year career in psychology to build and launch a consulting company, that provides lifestyle brands in the D.C. metro area with social media consulting. Passionate about leveraging behavioral psychology expertise to design effective marketing strategies that create a lasting bond between consumers, influencers, and brand associations.
Connect with The Storied Life on Instagram, Pinterest, and LinkedIn!
3. Viva Vita
The Company:
Viva Vita provides engaging virtual reality experiences for seniors in retirement communities, maximizing senior resident welfare while minimizing the cost and liability for the managers of retirement residents.
The Founder/CEO:
Carleigh Berryman is the founder of Viva Vita. She is a recent graduate of George Washington University and has a bachelor's degree in marketing, entrepreneurship, and psychology. She has worked with five (5) startups in four years, as well as creating her own successful service business during her time at GW. She knows her past experience will help her to have great success with Vita Vita.
4.Dafero
The Company:
At Dafero, we believe in using food for social good, crafting delicious yet sugarfree sweets that everyone can enjoy while supporting and employing the most vulnerable women in our communities. Our company specializes in vegan, paleo, glutenfree and low glycemic index desserts, allowing those with dietary restraints to enjoy the same delicious flavors as everyone else. We directly employ refugee women and former trafficking victims, providing them with sustainable employment and English training. In addition, we have developed a life skills mobile app, educating vulnerable women on financial literacy, early childhood education, women's rights, and health and hygiene. The app is distributed free of cost to NGOs and humanitarian organizations assisting vulnerable women, free of cost.
The Founder/CEO: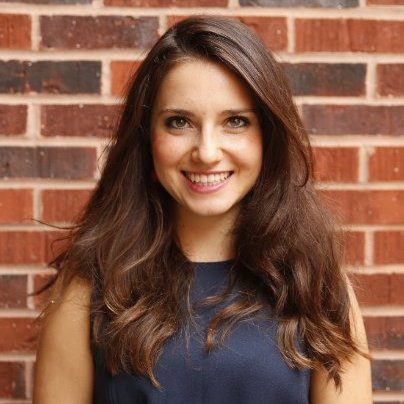 Lina is the founder and CEO of Dafero. She wrote her master's thesis at Georgetown University on "Company Interventions for Refugee Employment", making the business case to hire refugees. She also worked at the World Bank in the field of Forced Displacement, assisting host countries in the process of integrating refugees into their national systems (i.e. education, healthcare, employment, etc.). On the start-up side of things, Lina worked in Rawabi, Palestine, helping develop the entrepreneurship ecosystem of the newly-built city, supporting entrepreneurs on everything from co-creating a mini-MBA program with Harvard and Duke universities, to helping set up the incubator and accelerator programs. With Dafero, she blends her experience in refugee employment and supporting startups with her passion for creating healthy, affordable sweet treats everyone can enjoy.
This will be an incredible event with lots of opportunity to learn, network, and have fun with other entrepreneurs in the local DC area!
The schedule for the night is:
6:30 – 7:00 pm – Registration and networking
7:00 – 7:50 pm – Growth Stage Pitch presentations
7:50 – 8:05 pm – Early Stage Pitch presentations
8:05 – 8:15 pm – Audience Choice voting
8:15 – 8:30 pm – Networking
8:30 – 8:30 pm – Announcement of the Winners
To get your ticket for the event, remember the audience gets to vote on the Early Stage winner, here and make sure to connect with us on social media! We will be sharing about the finalists and details for the event on all our platforms!